If you're a WordPress website owner, you know how amazing plugins can be for adding functionality to your site. However, the more plugins you have, the slower your site performance can become due to the additional includes, embeds, javascripts, and css files. And, as Google takes site speed into consideration when ranking websites, a slow website can negatively impact your rankings and ultimately, your traffic and conversions.
You could also be dealing with other negatively affecting influences, such as bad server hosting, inadequate server configuration or an overloaded, non-optimized mysql database.
Then there's also the issue of graphics – not everyone knows how to implement the best graphic types, at the best compression levels that still look great while bringing down file size and bandwidth along with it.
Unfortunately, Google measures every website for speed issues, and having a slow website can hurt your Google rankings. This is because Google prioritizes websites that offer a pleasant experience for users, and a slow-loading website can result in a bad experience.
Kissmetrics found that if your website takes more than 3 seconds to load, you lose at least 50% of your traffic, and if it takes longer, you can lose up to 95% of your traffic.
Introducing: WP Profiler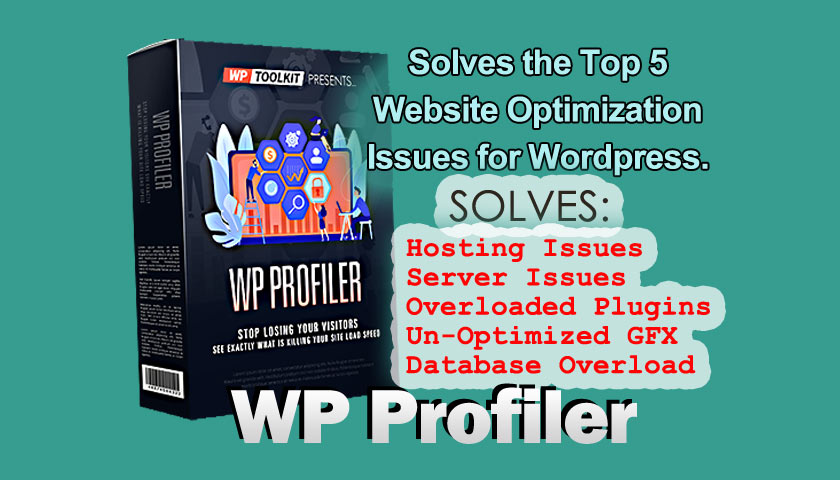 The WP Profiler plugin is the perfect tool to help you diagnose and fix the top 5 speed killers that can slow down your site. It addresses all of the following issues:
Problem #1 – Hosting with poor global connectivity slows down your site
Problem #2 – Server with poor config & inadequate hosting plans cause issues
Problem #3 – Plugins & Themes can cause load speed issues
Problem #4 – Un-Optimized Graphics will kill load speed & eat bandwidth
Problem #5 – Bloated Databases will thrash your server's processor
WP Profiler diagnoses hosting connectivity issues, server configuration issues, and theme load speed issues in real-time. It also does advanced junk cleanup to eliminate bloated databases. And the best part is, it flawlessly auto optimizes site graphics without any additional cost.
If you're interested in improving your site speed, head over to the WP Profiler demo page to learn more about this tool. As authorized representatives of the company, we can assure you that this tool is comprehensive, logical, and effective. Don't miss out on the current launch offer special, and check out the bonus page for even more incentives to optimize your site's speed.
In today's world, where people are increasingly impatient, a slow-loading site will kill conversions, increase bounce rate, and hurt your Google rankings. So, click over to WP Profiler, and get your website optimized and speedy once and for all!