Hey there, fellow business owners!
Let's talk about reputation management. We all know how important it is to have a good reputation, especially in today's world where everything is online. And one of the best ways to improve your reputation is through customer feedback. But let's be real – getting your customers to leave reviews can be a hassle. That's where Power Online Reviews comes in.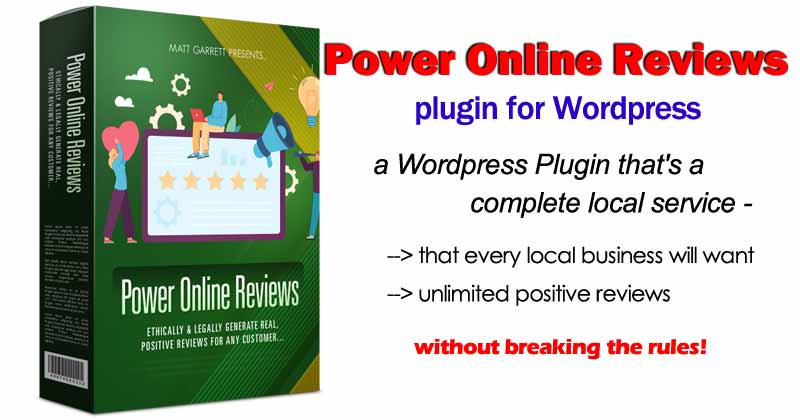 Power Online Reviews is a brand new WordPress plugin that simplifies the review process for your customers. With a quick QR code scan, they can easily leave a review about their experience with your business. Plus, with the ability to manage all your reviews in one place, you'll be able to respond to customers, share feedback on social media, and get alerts when new reviews come in. It's like having a personal reputation manager at your fingertips!
But that's not all. With Power Online Reviews, you can also create customized review request emails that encourage your customers to leave feedback. And for those customers who had a negative experience, you can direct them to a private feedback form instead of leaving a negative public review. This gives you the chance to address their concerns privately, before they go public.
So why should you choose Power Online Reviews over other reputation management tools? Here are just a few reasons:
Easy to use: With a simple QR code scan, customers can leave feedback in seconds.
All-in-one platform: You can manage all your reviews in one place, respond to customers, and even share their feedback on social media.
Customizable emails: You can send customized emails to encourage customers to leave feedback.
Private feedback: You can direct customers with negative feedback to a private form, allowing you to address their concerns before they leave a public review.
But don't just take our word for it. Check out our new video to see Power Online Reviews in action. We'll walk you through all the features and show you just how easy it is to get started.
So what are you waiting for? Head on over to the Power Online Reviews website and give Power Online Reviews a try. Your reputation (and your customers) will thank you.